Joint Comfort
Helps Protect and Lubricate Joints
$25.00
Description
Syringa Joint Comfort has the perfect balance of all of the right ingredients to support healthier joints and connective tissue. Cartilage wears down due to the natural aging process and by the repetitive friction between the joints during exercise. Syringa Joint Comfort is designed for anyone who has joint stress or experiences joint stiffness. The nutrients in Syringa Joint Comfort help to rebuild and maintain joint flexibility.
Herbal blend helps protect and lubricate joints
Maintain joint flexibility
Helps rebuild cartilage that cushions joints
Easy to swallow MSM, Glucosamine and Chondroitin supplement
Additional Info:
Amount per bottle: 60 Vegetable Capsules
MSM, Glucosamine & Chondroitin
Maintain Strong and Flexible Joints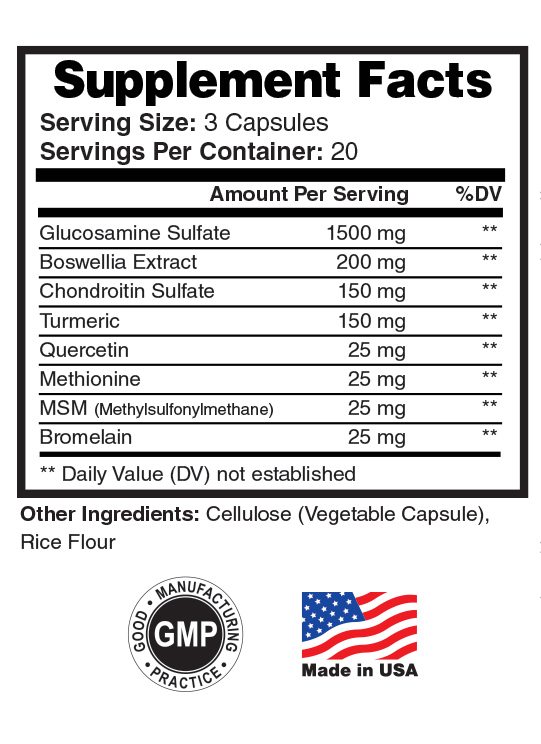 Directions: As a dietary supplement, take three (3) capsules daily before a meal. For quicker relief, take a loading dose of six (6) capsules daily for the first two weeks.