Organic Coconut Oil
2000mg Pure Extra Virgin
$20.00
Description
Syringa Organic Coconut Oil (Cocos nucifera) is expeller-pressed from the dried flesh (copra) for the coconut palm fruit and does not utilize any chemical solvents in the manufacturing process. Syringa Organic Coconut Oil has medium chain triglycerides (MCTs), such as lauric acid (C-12) and caprylic acid (C-8). It has been a staple for beautiful skin, energy and antioxidant protection around the world for hundreds of years. SYRINGA is proud to share it with you!
MCT's (medium chain triglycerides)
Boosts and supports the immune system
Promotes weight loss
Supports hormone production
Easy to swallow gel capsules
Amount per bottle: 60 Softgels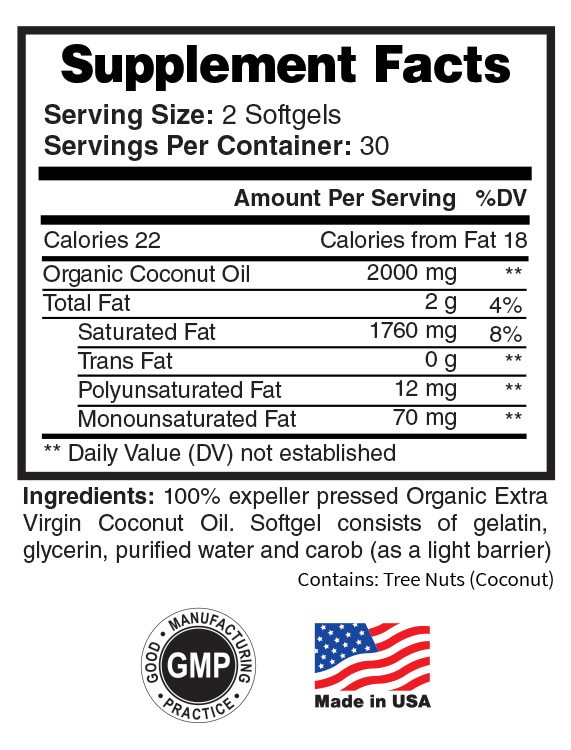 Directions: As a dietary supplement, take two (2) softgels, once daily. For best results, take one (1) softgel during the day and one (1) in the evening. Repeat the process daily.
Warning: Keep out of the reach of children, do not use if safety seal is damaged or missing. Store in a cool, dry place.